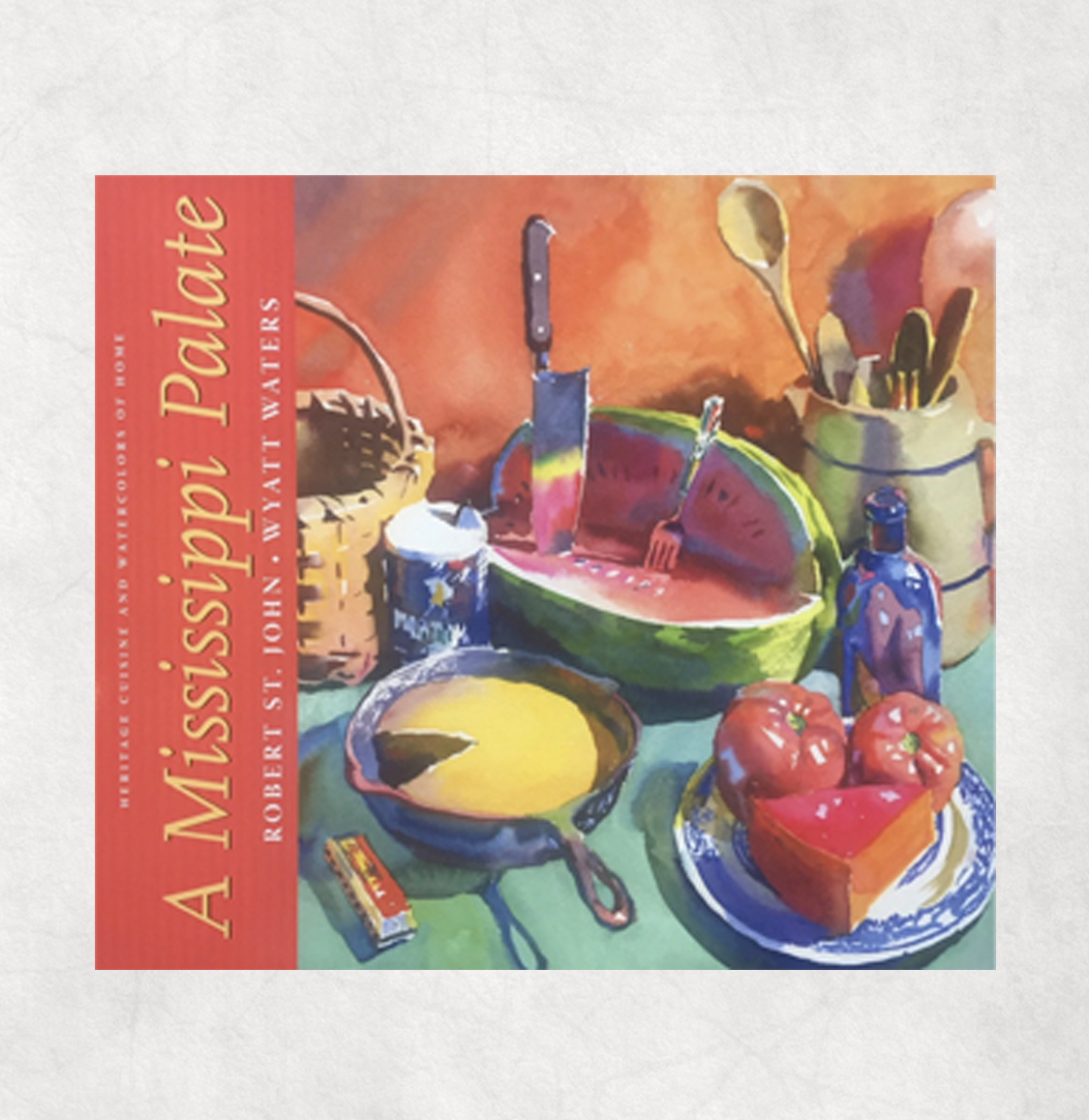 A Mississippi Palate | 2017
A Mississippi Palate: Heritage Cuisine and Watercolors of Home marks the fourth partnership between the notable Mississippians – Robert St. John and Wyatt Waters.
A Mississippi Palate delivers 105 recipes, each with a Mississippi connection. Readers will enjoy delving into these recipes for delicious favorites from the Hill Country to the Gulf Coast. The book includes easy-to-follow recipes for basic staples such as roasted corn, biscuits, and fudge cake. It also offers creative twists on common Mississippi standards, with recipes for Creole Catfish, Oysters Rockefeller, and Crawfish Mac & Cheese.
The 136-page book is beautifully illustrated by Waters, who traversed the state to recreate some of its most indelible images, such as the Jackson skyline, roadside crosses on Highway 25, and the Canton courthouse.
St. John and Waters previous collaborated on A Southern Palate, Southern Seasons, and An Italian Palate.