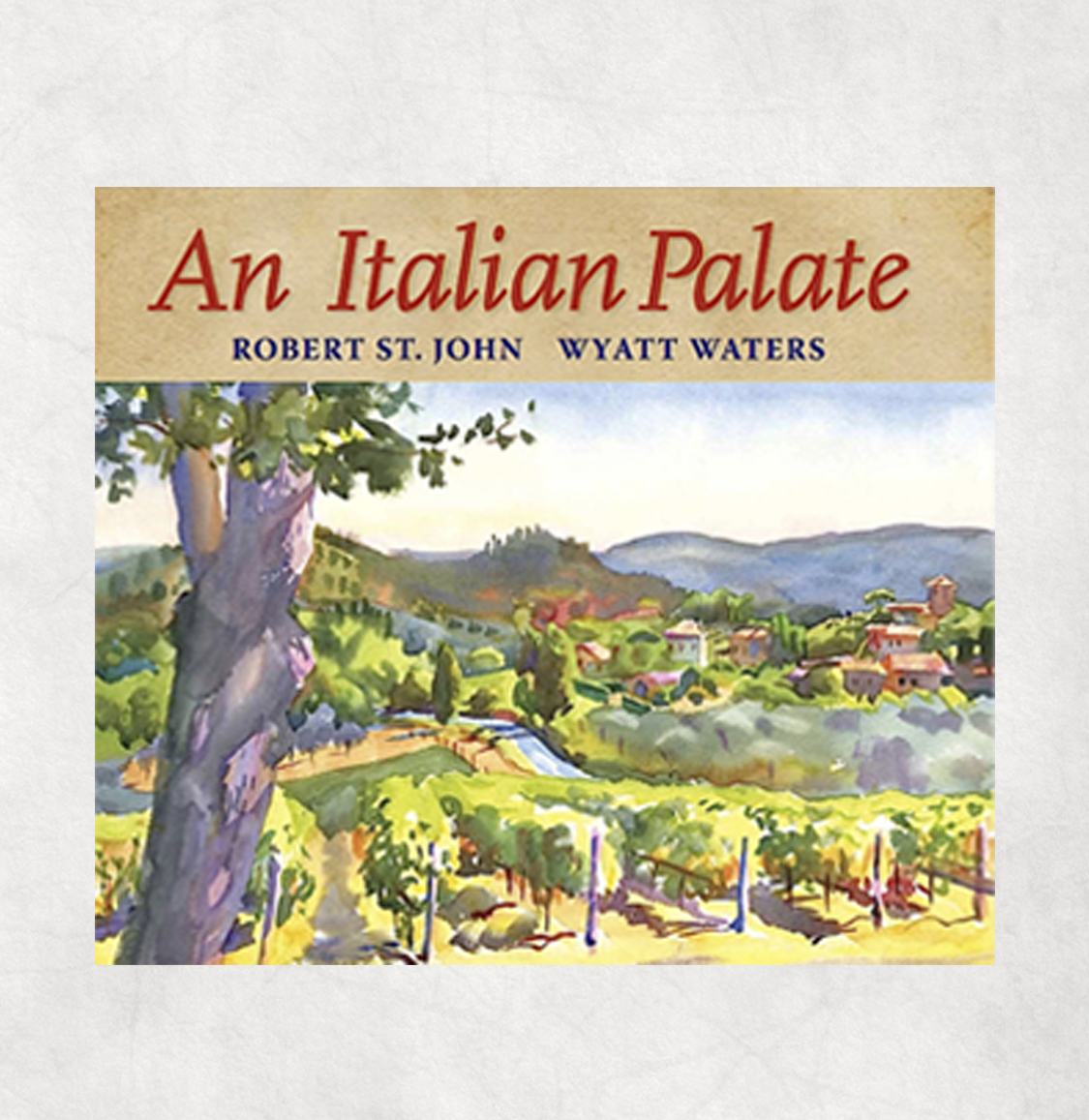 An Italian Palate | 2012
Restaurateur, chef, author Robert St. John and master-watercolorist Wyatt Waters are together again, this time celebrating the cuisine and culture of Italy with a stunning collection of recipes, artwork, and charming stories. In 2011, the pair crisscrossed the full Italian peninsula by automobile. Their research took them from the southernmost beaches of Sicily to the snow-capped peaks of the Alps and all points in between. St. John collected and tested recipes, and Waters created his beautiful watercolors along the way.
This book, the third collaboration between St. John and Waters, features over 60 paintings by Waters. St. John has created 119 easy-to-prepare Italian recipes focusing on the indigenous, everyday foods of the Italian people, authentic Italian trattoria recipes, American-Italian classics, and recipes from his popular Italian restaurant, Tabella in Hattiesburg.
This creative duo's newest undertaking also includes excerpts from St. John's travel logs which enrich the book with insights and impressions from the award-winning chef/author and food columnist. Each painting is paired with Mr. Waters' amusing and playful commentary, which makes An Italian Palate perfectly at home on a kitchen island or a living-room coffee table.